Bringing parents, students and teachers together.
**Notice of Annual General Meeting**
The Annual General Meeting of the Cove Cliff Parental Advisory Committee (CCPAC) will be held on Wednesday, October 21, 2020 for the following purposes:
To consider the unaudited financial statements of the CCPAC for the fiscal year ended June 30, 2020.
To consider the proposed budget for the 2020/2021 school year.
To elect the Executive members (Directors) for the ensuing year, being the:

President, Vice President, Treasurer, Secretary District Parent Advisory Council
Representative and Immediate Past President

To amend replace the existing bylaws of the CCPAC with the proposed bylaws, which are attached to this notice.
To transact such other business as may properly be brought before the meeting.
The meeting will be held via Zoom. Click here for information.
Remember, as parents of Cove Cliff students, we want to hear from you.
Send us a quick email letting us know what you like, don't like or want to see from your Cove Cliff PAC. Suggestions are welcome for upcoming events, fundraisers, initiatives or what you'd like to see on the website of Facebook page.
Email: info@covecliff.com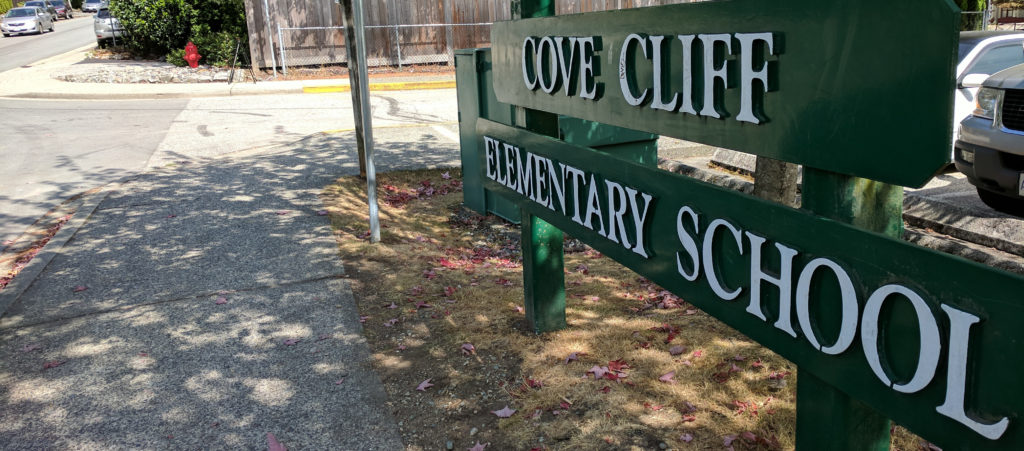 Want to get involved with your child's school? Great!
To help you decide how best to get involved, take a peek through this, the Cove Cliff Parental Advisory Council (PAC) site.
You will find lots of information as well as answers to many questions you may have about the school and the role of PAC.
The best part is that you are already a member of PAC — just by being a parent of a Cove Cliff student.
Do you need any help? Do you have a question? Want to help the PAC? Please contact us with any questions, suggestions or concerns. Automatically send an email to us, through our online form, found here.
Want to know what's going on at Cove Cliff Elementary School?
Check out the school's calendar of events.
Cove Cliff PAC
The Cove Cliff Elementary School Parent Advisory Council provides a forum within our school community to discuss matters affecting our school and children.
Come to Our Monthly PAC Meeting Every Second Wednesday!
Every parent of a child who attends Cove Cliff is automatically a member of the Parent Advisory Council. All parents are welcome at the meetings and are encouraged to attend. It is a great way to get to know what is happening at the school, what events are coming up, and ways to help out.
Copyright © 2020 Cove Cliff Parents Advisory Council