Bringing parents, students and teachers together.
We want your input!
Hello parents,
We are hosting our first PAC meeting of the 2020/2021 school year this Wednesday September 16, 2020, via Zoom, We hope to see you there!
The Cove Cliff Parents Advisory Council is inviting you to a scheduled Zoom meeting.
Topic: Cove Cliff PAC
Time: Sep 16, 2020 07:00 PM Pacific Time (US and Canada)
Join Zoom Meeting
https://us02web.zoom.us/j/84932030170?pwd=NktQWEp6bHhuK3R1WVJzNmdFQm9CZz09
Meeting ID: 849 3203 0170
Passcode: 835197
Dial by your location
        +1 587 328 1099 Canada
        +1 647 374 4685 Canada
        +1 647 558 0588 Canada
        +1 778 907 2071 Canada
        +1 204 272 7920 Canada
        +1 438 809 7799 Canada
Find your local number: https://us02web.zoom.us/u/kquSPStiC
Email: info@covecliff.com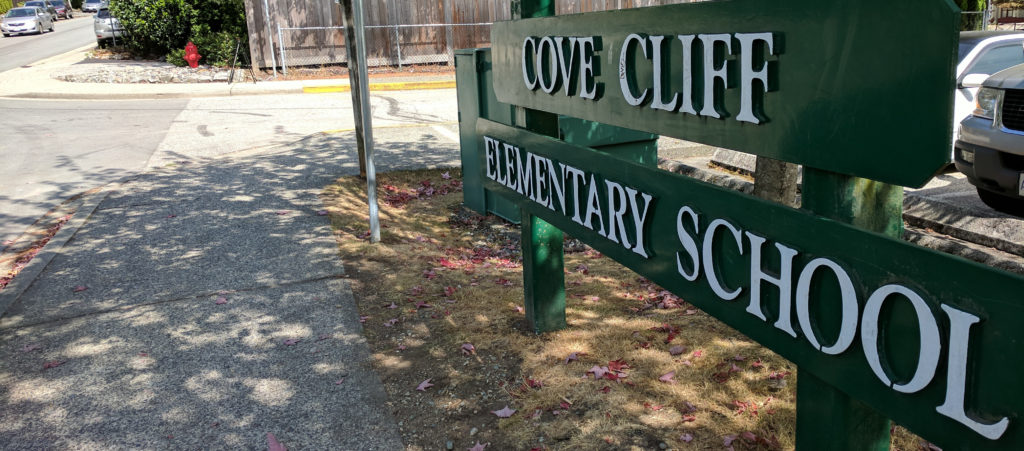 Want to get involved with your child's school? Great!
To help you decide how best to get involved, take a peek through this, the Cove Cliff Parental Advisory Council (PAC) site.
You will find lots of information as well as answers to many questions you may have about the school and the role of PAC.
The best part is that you are already a member of PAC — just by being a parent of a Cove Cliff student.
Do you need any help? Do you have a question? Want to help the PAC? Please contact us with any questions, suggestions or concerns. Automatically send an email to us, through our online form, found here.
Want to know what's going on at Cove Cliff Elementary School?
Check out the school's calendar of events.